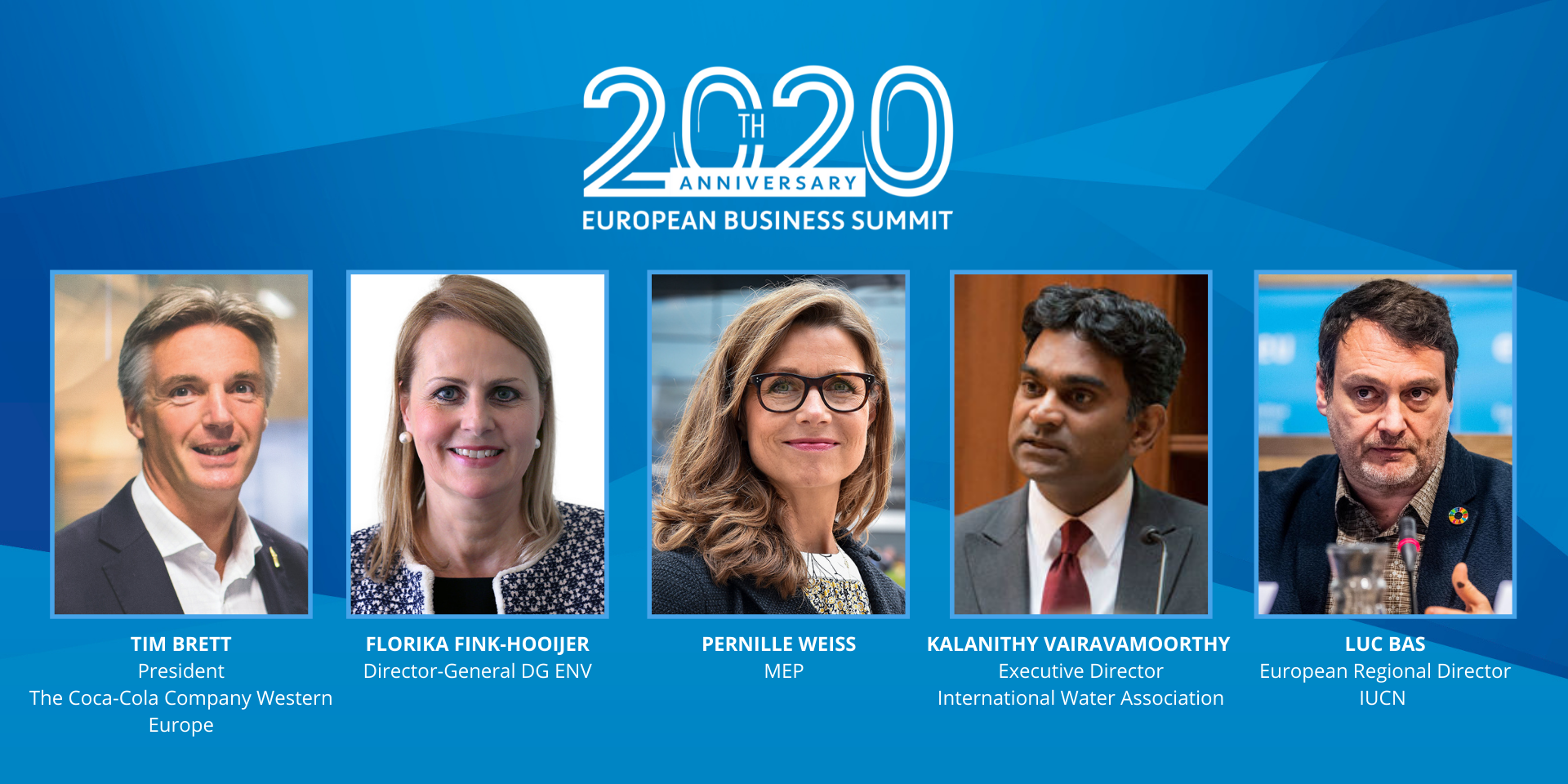 EBS2020 is excited to announce the confirmed speakers for its exclusive session on water resources management taking place on 16/11/2020.
The session, titled "Natural Capital: the example of water resources management" will discuss the topic of water as an entry point into the broader discourse on climate change and how business models can integrate circularity and biodiversity more effectively on a wider scale. The session will feature DG ENV Director-General, Florika Fink-Hooijer, Member of the European Parliament, Pernille Weiss, Western Europe President of The Coca-Cola Company, Tim Brett, IUCN European Regional Director, Luc Bas, and International Water Association Executive Director, Kalanithy Vairavamoorthy.
The session will form part of the EBS 2020 Theme: "Towards a Sustainable and Resilient Europe", which aims to speed up the action to reconcile short-term economic growth and long-term sustainability of our natural resources. The EBS2020 edition will be presented as a digital event. All EBS2020 sessions will be live-streamed and participants will have the possibility to matchmake and network with other participants online through the Active Online Pass.
Register now!
ebsummit.eu/registration
Partner with us for EBS 2020!
Contact our Partnership Managers for more information: Dafné Forni
dafne@ebsummit.eu
We hope to see you on 16-17 November 2020!