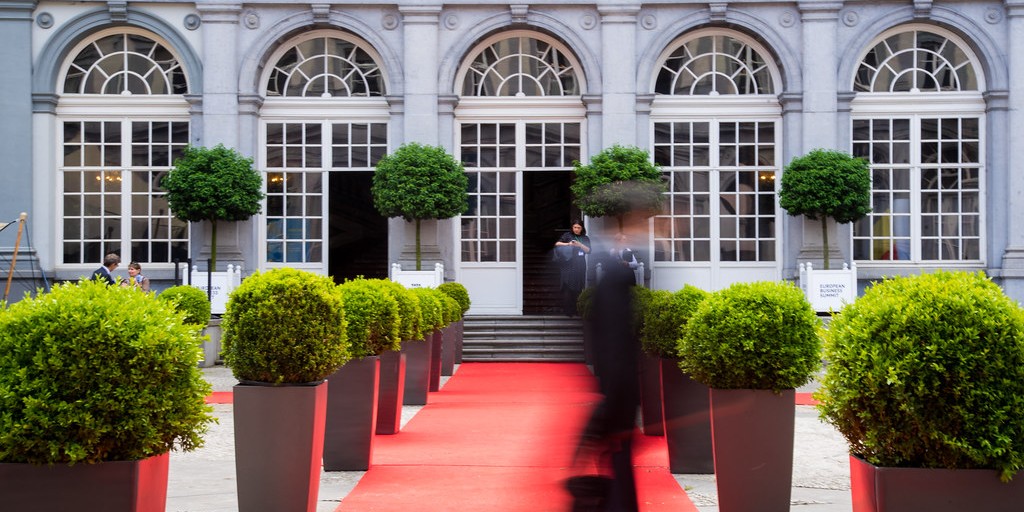 The European Business Summit is proud to announce the new theme for its 2020 edition: 'Transforming Business for a Sustainable Europe'.
In June 2020, the European Business Summit (EBS) will celebrate its 20th anniversary. As the newly elected European Commissioners and the new Members of the European Parliament take their place in office for the next mandate, this anniversary edition will offer novel content and formats, ameliorated visibility and increased networking opportunities.
EBS 2020's overarching theme, 'Transforming Business for a Sustainable Europe', is based on the importance of sustainability in business. Through our sessions, including high-level plenaries, expert roundtables, interactive Agora talks, short pitch presentations and networking moments, EBS 2020 will highlight a new approach to business and its focus on sustainable transformation and impact that companies have on societies and the environment.
EBS is pleased to announce a special partnership with CSR Europe - the leading European business network for Corporate Sustainability and Responsibility. CSR Europe will provide valuable insight as the leader for the sustainability pillar and as a joint partner, providing guidance into how to 'Transform Business for a Sustainable Europe'.
Hope to see you all in Brussels on the 10-11 June 2020! #EBS2020
Would you like to partner with us for EBS 2020? Contact our Partnership Managers:
Dafné Forni dafne@ebsummit.eu
Avisa Memariani avisa@ebsummit.eu