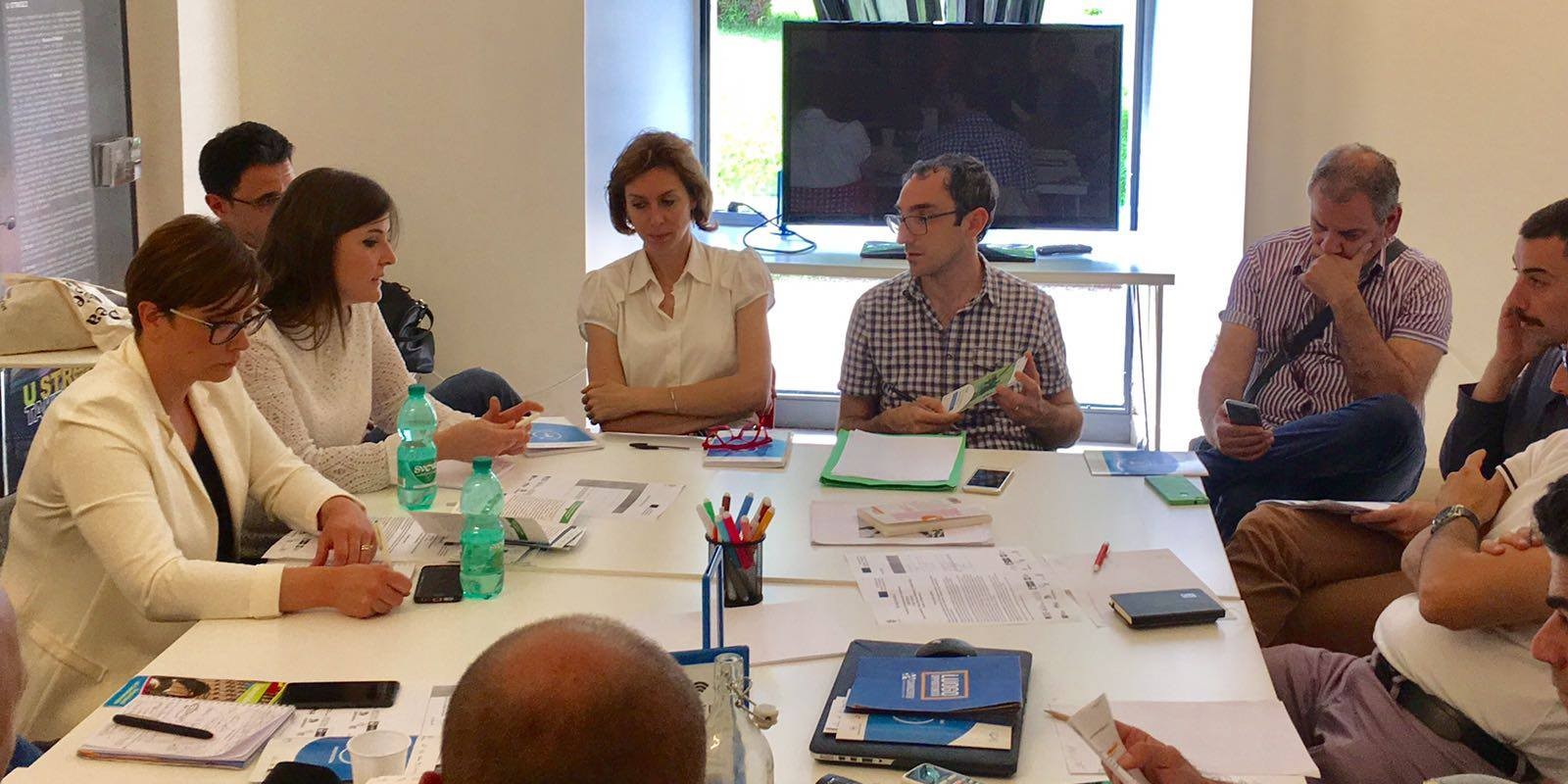 The end of May brought together our first national stakeholder group in Italy. We gathered over a dozen participants among them university lecturers and researchers, representatives of private companies, associations and policy makers operating in the Basilicata region at Materahub to discuss the needs, strengths and weaknesses of the education system. All are driven to support start-ups, find and share innovative practices in entrepreneurial learning and to lay the groundwork for a successful development of the EntreComp skills framework for educators and its implementation!
We introduced the EntreComp framework and participants shared their experiences and knowledge of projects and activities they are working on to support young people through entrepreneurial education.
Our participants were visibly excited about what EntreCompEdu can bring to their organisations and how it can change our education system. We want to let them speak for themselves:
"We really needed a project that could help us to work together
– institutions, businesses, associations, universities and local schools – to help educators help learners orient themselves in today's the world of work and business"
"An excellent opportunity to network with the organizations engaged with entrepreneurial education in Basilicata,

to share visions and projects and to work together"
We will now meet once a month to discuss and imagine what we can do together and how we can coordinate to enhance each other's work.
We are always looking to connect with educators, policymakers, businesses and those interested in making a change. If you want to become part of EntreCompEdu's national steering group in Italy, please get in contact at info@materahub.com with the email subject line "Participation in EntreCompEdu".
Blog post by Paolo Montemurro, Director, Materahub

About Materahub:
Materahub is an international consortium to supports enterprises, startups and aspiring entrepreneurs, institutions and organisations through European projects. For many years Materahub has been an Intermediary Organisation in the South of Italy of the European Erasmus for Young Entrepreneurs programme, it is also the Italian host of the Creative Business Cup, the most important international competition for the creative industries. We believe in networks and in sharing ideas. We like to invest in the quality of people, in projects, in "willing to do", in enthusiasm and we are promoters of entrepreneurial culture. Materahub is a piloting partner in the EntreCompEdu project.